Online surveys, though useful, often have a reputation for being dry and uninspiring. There are many surveys out there prepared clumsily, hurriedly, and without sufficient consideration. It's a trend that has threatened to destabilize the survey industry over the years, with its continued success owing to how powerful it is when conducted correctly.
The insights attainable through online surveys are almost impossible to gain anywhere else. The scope of potential respondents is enormous, allowing surveyors to scale their investigations to their specific requirements. Test groups can be as large or small as required, with incentives motivating responses from the public. The two main reasons for conducting surveys have always been the same:
Find out more about specific customer groups,
To analyze reactions to specific products and services.
Surveys make it simple to get rapid responses to pressing questions from specific members of your target audience. Online research surveys cost a fraction of the amount of physical interview style surveys. Real-time feedback is provided in an easy-to-navigate format. Additionally, the constant updates result in the ability to ensure that all info and responses are 100% current and relevant.
Surveys – Getting It Right the First Time
In the interests of saving time and getting results you can rely on, it makes sense to make an effort to understand every stage of the process, and how you can get through them productively.
Here are a few tips to make your life a little easier:
Planning:
Know your goals and design the survey to inform those goals.
Make use of data visualization to really understand your results.
Weight each question in terms of how much it affects your research or bottom line.
Develop an extensive list of questions and select the most important ones.
If questions prove difficult to answer, find alternative ways to ask for the same information.
Reach Out:
At this point, invite participants to respond and interact with your survey material.,
Keep it to no longer than 5 minutes. Any longer than this and people start feeling lost.
Collect Data:
Build a report with a visual element to assist you with visualizing your collected data.
Visual representations make life easier and lead to faster insights, and a more intuitive outlook.
Analyze & Act:
Analyze your data trends and put into action a plan to realign accordingly.
Develop a business case and roadmap to achieve new goals.
Who's Using Online Reviews?
Amazon makes use of reviews to constantly improve and review their standing in their market assessment.
Airbnb asks for feedback after every stay to ensure quality control and consistency.
The Hilton Hotel Group have grown their response rates to 30% by improving their reviews continuously.
How Surveys Work: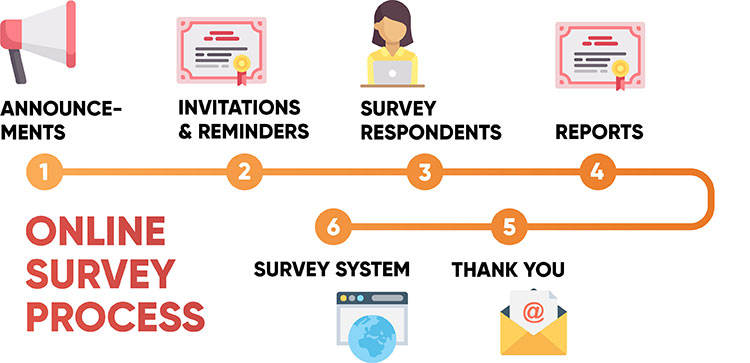 The entire system behind generating a working survey environment depends upon continuous updates and improvements. Online surveys have to be tweaked to be more answerable, and to ensure that the right questions are being asked.
Often, business creates their own surveys online and ask distribution agents such as Toluna and MySurvey to distribute them. These types of surveys make it possible to continually and rapidly gauge your position in the marketplace. Making sure your survey campaign will be a success isn't usually as straightforward as it may seem, and it is often beneficial to consult seasoned professionals as often as possible. This helps the entire process to take less time, prove more successful, and be far more informative.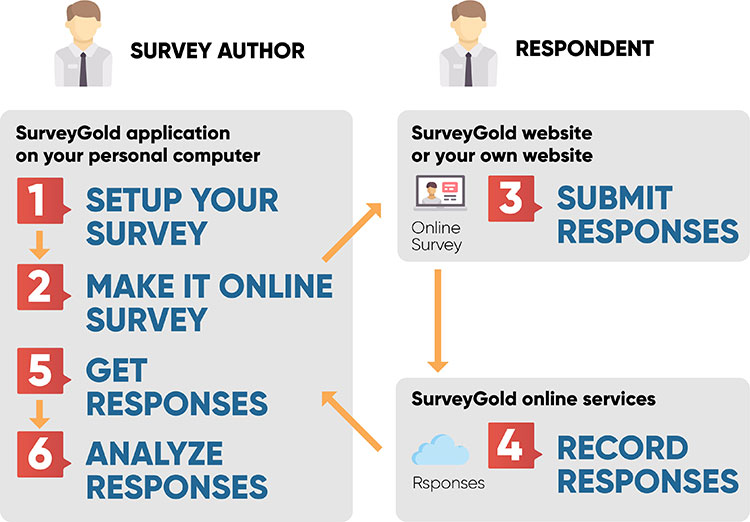 Surveys Are Good
Surveys have been making a major positive impact in almost every industry, an effect that only increases as time passes. As tech advances, surveys become even more meaningful and informative. Here are some success stories from big businesses:
Apple Customer Pulse is the tech giant's connection to their users, allowing for constant feedback and an adaptive understanding of how to better deliver products and services that clients want. Surveys are a large part of this ongoing project, with almost all feedback received via some type of feedback form. Apple may be a massive company, but their methods can be used in businesses of all sizes.
Skype makes use of surveys to gather the opinions and experiences of their users. They make use of periodic after-call quick reviews to maintain their service quality and provide the opportunity to actively monitor their performance. Additionally, users are encouraged to share feedback via surveys in multiple locations online.
Surveys Keep You Relevant
Surveys have been a part of modern life since the beginning, with major decisions hanging in the balance depending on the public's view of them. The importance of market survey aptitude has boosted the effectiveness, simplicity, and therefore, the popularity of surveys to new heights. Working with as seasoned survey developer is an awesome way to supercharge your response rates and get the most detail possible from your data.
These highly experienced consultants can boost your success dramatically:
Perfect Your Purpose
Tying down the actual reasons for the survey will always be the first step. Knowing what questions need to be answered will allow market intelligence survey consultants to accurately craft survey questions and layouts that are most likely to deliver the required information.
Quality Questionnaires
Building each survey question from the ground up with the end-goal in mind is the only way to get results that are sure to fulfill your actual requirements. Popular question types include multiple choice, scaling questions, and key comparisons.
In-depth Insights
When done properly, there is almost no limit to the insights you can gain from your surveys, especially when the resulting data is represented in an informative and easily legible manner. Experienced experts are adept at making data decipherable to anyone.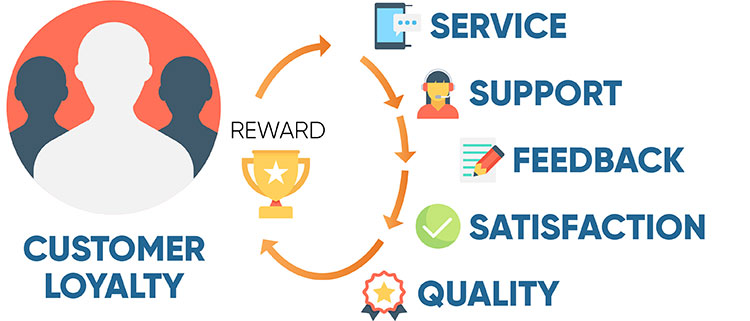 All things considered, partnering with a leader in online survey research management makes your surveys more potent, wastes less time, and results in results that are actionable and accurate.
– Research Optimus