Competitive intelligence can be most simply described as gathering and analyzing data about your competitors and their consumers, target audiences, and other forces that could influence your marketing. How this data is gathered varies and can include trawling your competitor's social media accounts or looking up recent press releases. Businesses utilize competitive intelligence to remain ahead of the curve in their fields.
With specific regards to marketing, competitive intelligence can be used to prepare for campaigns, by seeing what kind of ads competitors have put out, as well as public reaction, and using that experience to create more effective campaigns.
Especially important when unveiling new products, making major strategy changes or beginning any new campaigns, competitive intelligence allows you to gain an understanding of your field and competitors, allowing you to learn from others' mistakes and ensuring you are never walking into a situation blindly.
Unfortunately, incorporating competitive intelligence into your strategy isn't always easy, especially if you've never had to gather the intelligence before. The gathering of intel is a critical step, and according to The State of Market Intelligence, research makes up 43% of that time. The gathering phase also includes identifying areas of interest and finding out who exactly your competitors are – because they may extend outside of the niche you think you occupy.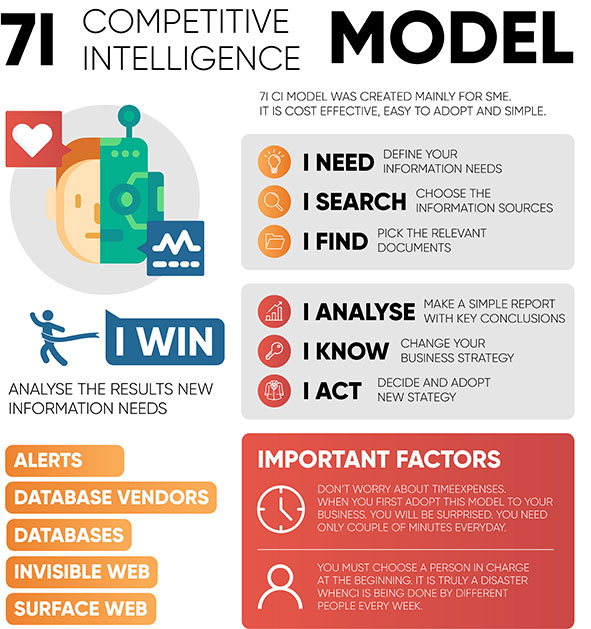 How Competitive Intelligence Took the Form It Is Now
One of the first recorded examples of competitive intelligence tells the story of two Byzantine monks who smuggled silkworm eggs out of China in their bamboo staffs, delivering them to Emperor Justinian and paving the way for the Byzantine monopoly of silk in Europe. Since then, competitive intelligence internationally focused on targeting countries with leading technology, though it gradually becomes a part of mainstream business practice.
Competitive intelligence in the United States has its roots in marketing, with much of the competitive analysis in the 60s and 70s conducted as a market research function, focused through marketing, advertising campaigns, and sales. Only later in the 70s did US business leaders begin to use competitive intelligence activities to inform higher-level decision making.
The first competitive intelligence tool was Michael Porter's 1980 book "Competitive Strategy: Techniques for Analyzing Industries and Competitors," which introduced five-factor analysis to help businesses plan strategic responses by analyzing their competitors' activities.
National corporations like Procter & Gamble, Exxon Mobil, Motorola, and Johnson & Johnson had built internal formal competitive intelligence organizations by the mid-80s to gain a competitive edge in their markets, with programs strategically designed to support product development decisions and marketing.
With the birth of the world wide web in the 90s, the way businesses gathered and disseminated information was forever changed, and the dots between primary and secondary information sources were connected. Of course, companies also began to realize the amount of sensitive information on their websites and got smarter about what they published.
Nowadays, machine learning and artificial intelligence play a large role in competitor monitoring. Market research with human-in-the-loop applications and Intelligent Process Automation (IPA) are two particularly important trends.
Competitive Intelligence Attributes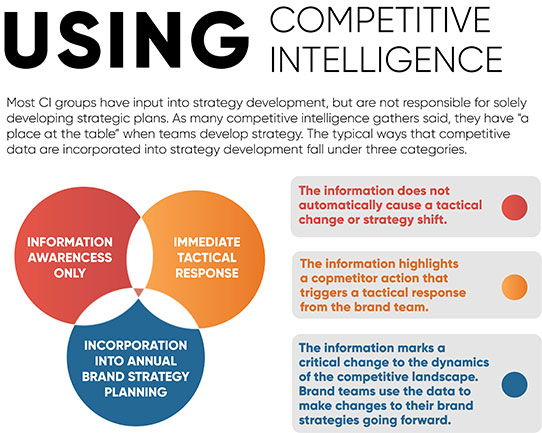 Knowing the Rivals
Understanding your competitors is sensible market research that enables you to be more proactive about your own business decisions. You can implement this by visiting your competitor's brick-and-mortar locations and studying their marketing, possibly even becoming a client if you can. All information in the public domain and on social media should be followed. Some other sources of information include suppliers, customers, industry consultants, trade show and conference attendees or even their own employees.
Markets to Tap
By synthesizing and amalgamating information from multiple sources, competitive intelligence analysts can produce insights for marketing plans, including industry trends or competitor plans. They can also identify outliers or false data to ensure all information is useful.
What Competitors Are Planning
Cross-functional teams should often meet to discuss the potential impact of competitor intelligence and how it will affect strategy. Not all intelligence will translate into strategic decisions, and the implications of any information gathered should first be analyzed to determine its implications.
The Strategic Risks and Opportunities
Competitive intelligence can be incorporated into strategy in one of three ways:
Information
only
information is given to key-stakeholder groups who monitor the data. This does not usually result in any changes or strategy shifts.
Immediate
Tactical Response
a tactical response is required from the brand team, such as fine-tuning marketing messages or implementing new promotions
Incorporation into
brand strategy
this type of data is used to make critical changes to brand strategies going forward, marking a change in the competitive landscape
Benefits to be Gained from Competitive Intelligence
Forecasting your
competitor's
potential
moves

Competitive intelligence and market research allow to anticipate possible moves your competitors might be making – whether it be products launching or new services they might be adding.

Making more informed
business decisions

Once you know what your competitors are doing, you can make more informed decisions about where your own company is going and whether you will be able to remain competitive.

Identifying
gaps in the
market

By understanding what your competitors are doing, you can begin to identify gaps in the market which will help you identify possible new angles, services, or products that will set you apart.

Making more
informed
marketing
decisions

By tracking your competitor's campaign performance and audience engagement, you can make more informed marketing decisions, learning from their experience.

Providing
insights for
your C-Suite

By tracking your competitor's campaign performance and audience engagement, you can make more informed marketing decisions, learning from their experience.
How Real Companies Have Used Competitive Intelligence
According to "Strategy without intelligence, intelligence without strategy," a paper by Benjamin Gilad, the President of the Academy of Competitive Intelligence, 90% of Fortune 500 companies use competitive intelligence. The 2018 State of Market Intelligence by Crayon also shows that 77% of businesses listed intel on competitors' sales, services, products and customers as vital.
The benefits of utilizing competitive intelligence are plain to see, as can be seen in these examples: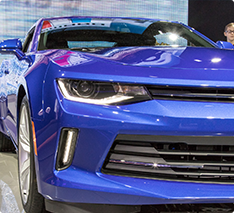 Japan and the US Auto Industry
In the 70s, Japan's automotive industry was looking for ways to enter and compete in the United States car industry, and after some intel gathering, realized that increased numbers of smaller family units and high gas prices were creating demand for more fuel-efficient, smaller cars. This competitive intelligence allowed them to base manufacturing decisions on real market research and paved the way for their infiltration into the US.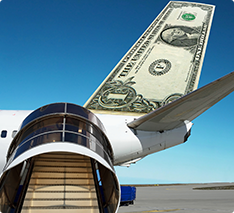 Competitive Airline Pricing
While it's no surprise that airlines are always changing their fares, do you understand why? Airlines are constantly monitoring their competitors and increasing fares for certain days, time of the day or routes, based on what is most popular. Users who repeatedly book similar flights are also targeted for price increases, as they know they will keep coming back, regardless of price.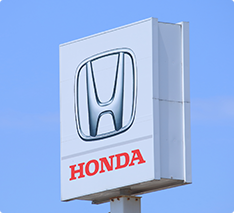 Honda's Success in the USA
When Honda was looking to expand into the US, their competitive intelligence found a gap in the market, which until then was dominated by gas-guzzling, big motorbikes like Indian, Harley, and Triumph. Using that data, and following their success in Japan, Honda was able to reduce costs and increase output, creating affordable, fuel-efficient and small bikes which became a hit with youngsters in the US looking for cheap alternatives.
Competitive Intelligence to Bring Huge Benefits
Competitive intelligence and market research are vital for business strategy and implementing it effectively can bring huge benefits. Though smaller companies may not have the systems or expertise to receive the full value from competitive intelligence, they should be identifying their top CI priorities and assigning resources to achieve these goals.
– Research Optimus
Disclaimer:All the product names, logos, trademarks, and brand names are the property of their respective owners. All the products, services, and organization names mentioned in this page are for identification purpose only and do not imply endorsement.