Education/Degree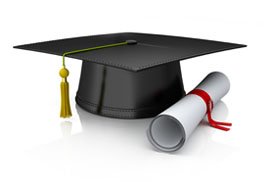 Market research analysts will typically have a Bachelor Degree, but some will also have a Masters. Since market research analysts need strong math and analytical skills it can be advantageous if the bachelor's degree is in business, accounting, or finance. Any major that includes courses in business, marketing, statistics, mathematics and survey design will be helpful. If the market research analyst is going to work in a particular industry, such as healthcare, then it could be helpful to have a specialized degree in chemistry or biology.
Market research analysts can receive certification by the Marketing Research Association provided they meet the education and experience requirements. This certification is renewed every two years if they meet continuing education requirements.
Skills
Market research analysts are expected to be skilled communicators both written and verbal, and detail-oriented. Good critical thinking and analytical skills are mandatory, as well as strong abilities in math, especially statistics.
Career
According to the US Bureau of Labor Statistics, in 2010, there were 283,000 market research analysts employed. Approximately 29% worked in the professional, scientific and technical services industry. Others were employed in the finance and insurance, information, management and wholesale trade industries. Employment of market research analysts is expected to grow 41 percent from 2010 to 2020, much faster than the average for all occupations.
Job
Market research analysts can either work within one company or serve as a consultant at a market research company helping companies figure out what products and services to sell to which type of customer. They can also assist with promotion strategies of new and improved products and services. Market research analysts are responsible for the design and implementation of qualitative and quantitative research. Quantitative research may include numerical data derived from online surveys or telephone surveys. Qualitative research may include analysis and interpretation of non-numerical data such as participant responses through one-on-one interviews or focus groups.
Below are typical tasks that a market research analyst might perform in a typical week:
Collect and analyze data on customer demographics, preferences, needs, and buying habits.
Identify potential new markets, as well as opportunities/threats within these markets.
Prepare reports based on the analysis of data, illustrated with graphs and charts so that complex material can be quickly interpreted and acted upon.
Measure and assess customer and employee satisfaction by creating and distributing surveys.
Track marketing and sales trends and predict future trends.
Measure the effectiveness of marketing, advertising, and communications programs and strategies.
Make suggestions for improvement based on the data.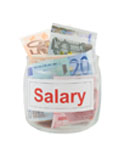 Salary
According to the United States Department of Labor, market research analysts earned a median salary of $60,570 (or $29 an hour) in May 2010.
Advice
Breaking into a career as a market research analyst is not difficult if you prepare yourself with a relevant education and you commit to continuously learning more about the research methods of developing, conducting, and analyzing surveys and other data. If you later decide to obtain an advanced degree, this can be highly advantageous to your career.
– ResearchOptimus