Social media is one of the most trusted and popular sources for consumer-generated product reviews and brand ratings. According to a study by NM Incite, 60% of consumers discover products through social media platforms. It's how modern customers find, research, and share information about the brands they interact with.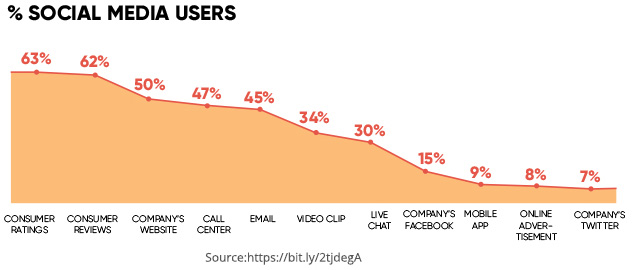 Consumers use social media as a tool to find brand loyalty programs, promote products and services that they like, and to express brand loyalty or frustration:
41% of customers engage with brands for discount incentives.
2 out of 3 of customers are influenced by the social context of brand advertising.
58% of customers post reviews to guide other consumers away from negative brand experiences.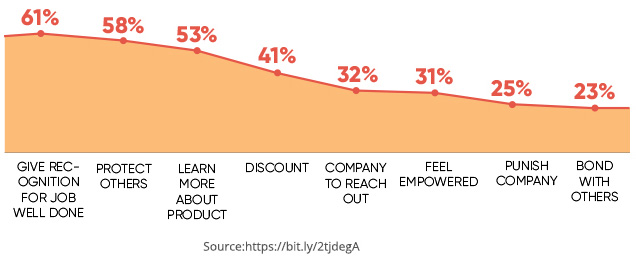 Consumers also use social media to assume the role of brand ambassadors:
53% of consumers follow brands on social media
60% of 18-34-year-olds offer product improvement suggestions
64% of consumers want to help customize products.
Your Brand Needs Social Media Marketing
Increase Brand Recognition
Today's consumers do their homework before buying, and there are generally three different results when customers search for a brand online:
Loss of trust if a brand has no online presence.
Loss of trust if they find your brand is inactive on social media.
They see that you are active on social media and can discover your brand's culture and value, which leads to trust.
Building Loyalty
Social media is a great tool for both large and small brands to build strong relationships with their customers, gain leads, and generate ongoing loyalty and satisfaction:
Brands who actively engage with customers on social media typically have superior customer loyalty.
Brands can build strong customer relationships that differentiate them from competitors.
Brands can reinforce company values.
Brands can turn customers into brand ambassadors.
Increase Sales and Decrease Cost
Social media is an essential marketing tool for determining customer needs and transforming this into better sales figures:
Choose the right social media platform that has the potential to reach the target customer bases.
Reply to customer comments on social media and offer ways to remedy a negative experience, or thank customers for positive reviews.
Include links to your website on your social media pages and clearly offer information that customers are likely to search for or need.
How Social Media Marketing Works for Branding and Brand Awareness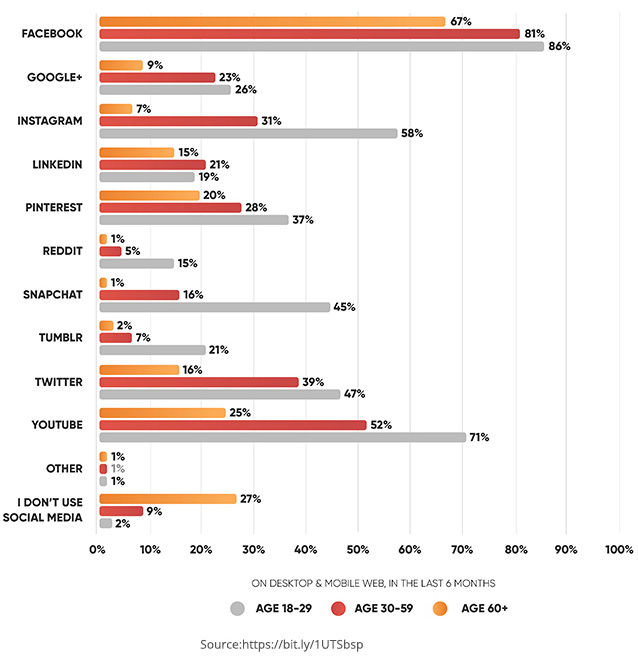 Social media branding is a natural and integral aspect of an overall marketing strategy and can help brands connect to customers in optimized ways and positively leverage their brand.
Strong Value Proposition
Building brand awareness is an ongoing journey, and you have to constantly prompt your target consumer base to engage with you:
Create searches for your products and brand on social media, including hashtags and words that customers likely use to describe your products solutions or category. This can be done manually in Twitter, in free programs such as Tweetdeck or Hootsuite, or paid programs like Radian6.
Experiment with a couple of spelling variations in case your brand or products are often misspelled.
Join groups, like those on LinkedIn or Facebook, to engage with customers in their preferred community groups.
Alternatively, join competitor groups to determine how their customer base is engaging with their brand.
Target Audience Appreciation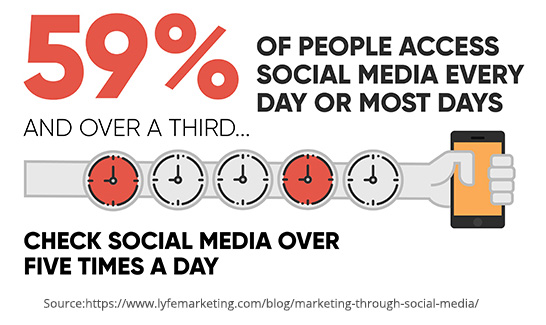 Provide recognizable content that customers associate with your business, which also helps promote brand goals, values, and mission statements:
Be consistent in the use of colors, fonts, and logos to ensure that the visual content has a similar feeling across social media channels.
Use social media management tools to simplify the process of consistently scheduled posting.
Building Trust
Build credibility and trust through social media:
Create authoritative social media content.
Keep content fresh by updating frequently, and include customer reviews, references, testimonials, shoutouts from thought leaders, and important
Align your social media presence with what works with your brand image.
Evaluating and Improvising Strategies
You need to have your own special and unique social media marketing strategy, but it's also ok to be inspired by other businesses:
Learn from their successes and failures to help identify what you are doing right and where you are lacking.
Be sure that you are not copying anything from a business that you admire.
Consider using a marketing team rather than a single person, to handle your social media.
The Right Way to Do Social Media Monitoring and Marketing
Use social media monitoring to learn from your customers and help inform your product, content, and marketing strategies:
Use social media monitoring tools to collect information that helps grow your brand.
Stay ahead of market trends, identify product niches, and discover what generates industry discussions with keyword monitoring.
Find people who interact with your brand and products on social media and establish relationships with them so that they are more likely to become brand ambassadors.
Create a separate customer support team account on social media to help problem solve or respond to your customers faster.
Have a proactive plan in place in case your services or website goes down to minimize negative social media backlash.
Keep an eye on relevant hashtags and keywords when doing giveaways or promotions so that you can capture conversations, respond to customers, and build relationships.
How Popular Brands Have Used Social Media to Their Growth
Asus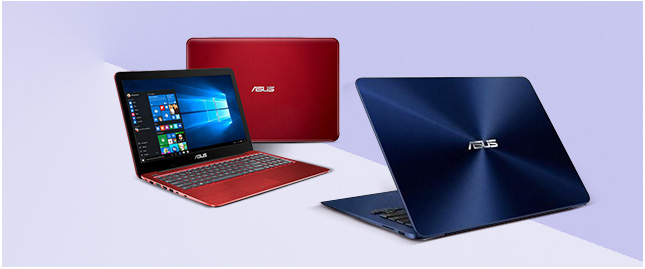 The 5th largest PC retailer in the world (2015) with a $1.3 billion brand value, Asus launched a campaign to build product awareness, increase sales, and convey the positive transformational effects of technology.
Asus utilized social media to encourage customer participation through the sharing of stories, where customers shared content of themselves performing acts of kindness on Facebook, Twitter, and Instagram.
As a result, Asus expanded, grew, and diversified their social media presence, promoted their new product book, and received:

500,000 unique clicks.
50,000 social media engagements.
60 million impressions.
6 million video views.
Sharpie
The popular permanent marker company has turned a regular product into a household name through clever social media campaigns and customer engagement:
They leveraged their blog and social media to create an active community: they vary their background images to keep people interested.

Three Different Background Images in Four Weeks
They shift attention to highlight their own customer's creativity by sharing samples of customer art.

Customer Artwork Featured on Sharpie's Site
They share customer stories and use their blog to inspire customers through fun competitions and art challenges, which expands their online presence and engagement levels.
Build Your Brand Persona on Social Media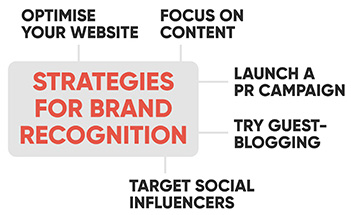 Image, personality, values, and brand voice are linked to an integrated brand recognition strategy. Remember that there's a distinction between an organization and a brand: the former markets or produces services and products builds up their brand through advertising and marketing, whereas the latter is the image and persona associated with an organization.
Since 70% of purchasing experiences are based on the treatment that the customer feels that they're receiving, organizations need to do everything it takes to connect with customers and build a loyal following through brand recognition. It's the key to gaining loyal customers and proactively increasing brand awareness and improving the ROI of social media marketing campaigns.
Research Optimus (ROP) is the global research partners that help companies connect to their customers and drive brand recognition strategies. Create an online presence on social media that inspires and reaches your customers, build brand segmentation tactics, focus on niche audiences, and retarget customers with the trusted research and analytical insights from ROP.
-Research Optimus